Whats New in VR 2022? Inside Out Tracking, Passthrough Rendering, Realtime Handtracking
Three interesting advances in consumer VR devices as of January 2022.

The last time I actively used VR systems was in 2017, working the HTC Vive controller for some experiments with 6 Degrees of Freedom tracking as part of a room scale interactive application (think pointing at/interacting with screens and physical objects in a room). Back then, HTC Vive used its lighthouse tracking system which required base stations installed a room; the base stations emit rapid non visible light in multiple directions, the tethered head mounted display and controllers have photoreceptors which detect the light and uses triangulation to infer the position and orientation of controllers in 3D space. That system was clunky and not portable across space. This setup where external sensors (base stations are used) is typically referrred to as outside in tracking.
According to statistia.com, the global augmented reality (AR), virtual reality (VR), and mixed reality (MR) market is forecast to reach 30.7 billion U.S. dollars in 2021, rising to close to 300 billion U.S. dollars by 2024.
I recently tried the Oculus Quest 2 and .. well, things have changed! While this post focuses on the Oculus Quest 2 (which I have found to be the most developer friendly in terms of ease of setup, price point and features), there are other VR headsets with equally great performance (HTC Vive family, Valve Index, HP Reverb G2, Varjo XR-3 family etc).
Stand Alone, Inside-Out Tracking
Tracking with no wires.
Source: Oculus
New devices like the Oculus Quest 2 provide a fully untethered experience - tracks head motion, controllers and hands - wireless, no cables, no base station. And it works! A big part of this huge shift is enabled by a shift from outside in tracking (e.g., using external sensors for location/orientation) to inside out tracking (e.g., using sensors on the device itself to establish location/orientation). A combination of improving sensors (cameras, imus), better SLAM software and improved processor power enable this shift. The Quest essentially digitizes its environment in realtime and uses this model as anchors for tracking its position in space. This is also known as markerless inside-out tracking.
Passthrough Rendering
Source: Oculus
One drawback of VR headsets was that the user was completely immersed in the VR space and could not see their actual physical space. This meant that to move safely in the physical world, you had to rely on calibrated markers in the VR screen, or take off the headset. With Passthrough, you can see your physical space in the VR space - enabling Mixed Reality applications (sort of).
In practice, passthrough rendering is hard and the cameras currently on the Quest 2 are designed for tracking (monochrome, medium resolution) as opposed to capturing and rendering the real world. True Mixed Reality headsets (e.g., Microsoft Hololens, Varjo XR-3 family, Acer, Dell, Samsung, HP built for the Windows Mixed Reality platform for windows 10) achieve this real world + VR blend better.
Realtime 3D Handtracking
Source: Oculus

Advances in machine learning models enables 3d handtracking, effectively allowing users to use their hands as an input device for interating with VR objects. Facebook originally announced handtracking in the Oculus line of devices in Sept 2019 in developer preview. It still not enabled by default (performance constraints). See this post on how handtracking is achieved using only monochrome camera images and machine learning - https://ai.facebook.com/blog/hand-tracking-deep-neural-networks .
Whats Next? Eye Tracking, Face Tracking, Color Passthrough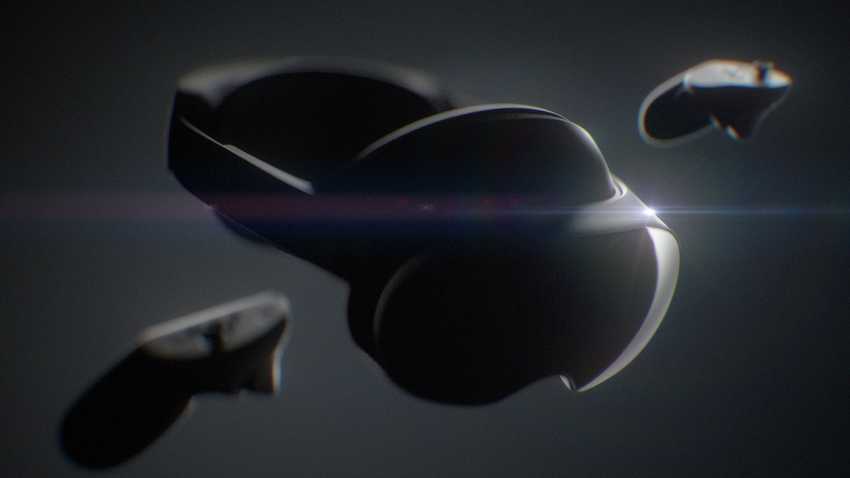 There are still a bunch of new and interesting innovation opportunities on a headset. You might have noticed that the Quest 2 pass through rendering is currently monochrome - well full color passthrough is on the horizon. Also, eye tracking + face tracking (to maintain fidelity between the user and their avatars expression) is an area that is currently being explored.
Facebook recently (October 2021) announced a high-end VR headset codenamed Project Cambria with a few of these features. And ofcourse there is also the rumored/expected Apple VR headset.
Overall, it's an interesting and growing space!
Interested in more articles like this? Subscribe to get a
monthly
roundup of new posts and other interesting ideas at the intersection of Applied AI and HCI.