Post Graduate (PhD) Student Life Experience in Hong Kong.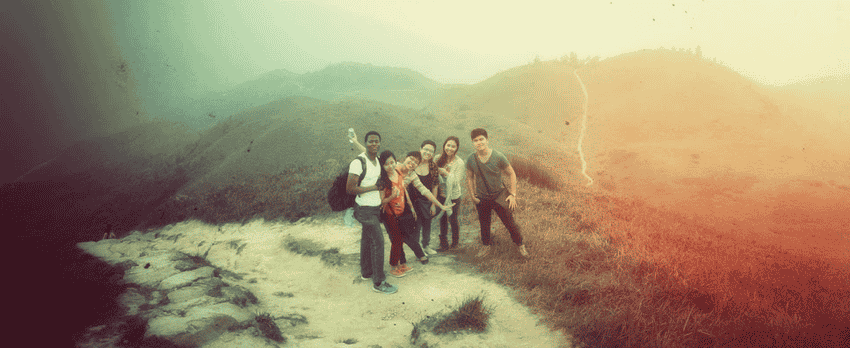 I have deliberately delayed writing this post first because I have been lazy 😀 ... and second , I took my time getting to know the region in order to get a better understanding of post graduate study life. So, this post is aimed at providing information for students making a decision to apply for studies in Hong Kong ( HK for short) and also for those with admission offers and have a few questions.
Note : Much of the content in this article are largely my opinions based on my experience as PhD student at City University of Hong Kong (which is an awesome university), with an MSc from Carnegie Mellon University and a current recipient of the  HKPFS award.  Naturally, they may be subjective but effort is made to ensure they are as helpful as possible.
Are Hong Kong Universities Good ?
This is probably the first question you ask yourself .. before your friends/relatives start asking you. Doing a PhD in Hong Kong ? Why Hong Kong? Are Hong Kong universities good ? Yes, I think they are great!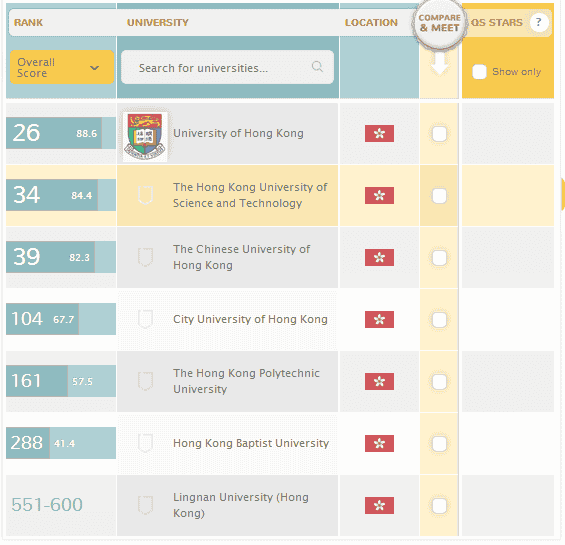 Hong Kong (HK) as a nation, places very high importance on Education and this is reflected in the strategic allocation of resources within its budget. Year on year , education continues to receive the highest priority .. and this is remarkable! Also, the Hong Kong University Grants Council (UGC) is an advisory committee established to advise the Government of Hong Kong on the development and funding needs of higher education institutions within Hong Kong. The UGC is responsible for determining the funding of the government subsidised academic degree programmes in the 7 main Universities in Hong Kong.
This ranking places almost all HK universities right there at the top of the quality bar and this entire phenomenon is rather under-appreciated around the world. Wikipedia links to the universities are as follows :
The Hong Kong University of Science and Technology, a relatively young university, excels in engineering and sciences as evidenced by its position on the QS ranking lists. City University of Hong Kong excels with a highly ranked College of Business and has been rated as one of the top universities under 50 years of age. The University of Hong Kong and Chinese University , being much older universities tend to curry more reputation and trust especially from the older generation of Hong Kongers. In my opinion, each of these universities have decent rankings and your focus may be on the specific ranking of your course of choice.
How long does it take and what is the work load like ?
Term of studies vary based on the program of study and the university admissions committee as stipulated in the admission letter. I have observed that PhD applicants with a research oriented MSc are assigned a PhD term of 3 years, while those with only a BSc degree study for 4 years. Some students require an extension of about a year in order to complete their studies and many are able to finish within their allotted study period. This time frame is vastly different from the system in the USA where the average PhD term is 5-7 years  and students have the luxury of just taking courses for the first 2 years.
Here in HK, given the shorter study period, it is expected that student hit the ground running , and begin tackling their research projects from the very first semester! A good strategy would be to commence preparations (reading and actually writing papers) before you begin the PhD. And when you begin, its very useful to select courses you take in a manner that is both systematic and deliberate! I'll write more on that in another post.  Furthermore, some university departments require students to take on Teaching Assistant (TA) duties, further improving the PhD training experience. The upside is that you finish your PhD with a rich experience and move on with life in 3 years 🙂  ... downside is that there's ALWAYS work to do !! Gaaaa .
Tuition and Funding
Generally, students who apply for graduate (PhD) studies in Hong Kong universities get some form of studentship that helps in offsetting accommodation, tuition and living expenses. Applicants only need successfully apply and studentship offers accompany most admission offers. It should be noted that the admissions process is both rigorous and highly competitive. Studentships made available vary by university and program of study, sometimes depending on demonstrated academic excellence. PhD students may be funded by their universities or funded by the HK government through the UGC regular studentship and HKPFS scheme. Value of studentships can range from 13,000 HKD (~1700, US) to 20,000 HKD (~2500 USD) per month .  The Hong Kong PhD Fellowship Scheme is currently the best available funding source . Highly competitive, it provides about 20,000 HKD per month to attract high-flying PhD candidates and is awarded to approximately 200 students each year. This is very useful as it helps create an enabling environment in which research students can focus on their work free of distractions related to raising funds for study.\ Note : In most cases you have to pay for your tuition, accommodation and living expenses from this stipend i.e tuition exemptions are a different package.
Accommodation --  On-campus or Off-Campus ?
Anxiety about living conditions can be quite high especially when moving to a new area and actually living/studying there for an extended period of time. Most universities offer on-campus accommodation to PhD students , guaranteed for 1, 2 or 3 years depending on the university. Depending on your orientation, on-campus housing can be very convenient or just unsuitable to your needs . Below are some pros and cons of on-campus residence.
Pros
Proximity to the Office\ Living on campus can mean a brisk and refreshing 10 minute walk every morning to your office. The benefits of this is that you don't have to deal with traditional morning Hong Kong crowd, transport hustle (crowded trains), and also commute expenses
Cost Savings.\ Monthly rent for the on-campus residence at City University of Hong Kong ranges from between 2,000 -- 2,500 HKD as at April, 2014 . From my experience, a room of similar size ,facilities and other parameters (especially location) outside the campus can easily cost twice or thrice as much. If costs are a concern, you may want to take note of this in weighing your options.
Small but cormfortable rooms\ PhD students have decently furnished single rooms (desk, chair, best, study lamp,wardrobe, high speed internet, landline telephone, electricity, water etc at no extra expense) .
Cons
Shared Living Space.\ Spaces such as the common room, kitchen, laundry room are shared. May be a deal-breaker based on your personal preference.
A Bevy of Hall Rules.\ There are actually a list of rules which are aimed at making residence life both interesting , balanced and safe. Its valuable to review these rules since staying in the hall essentially means your bound by the rules. You can find them here .. Rules aren't much of a bother in my opinion though.
Not much support for family living.\ Currently, most rooms are not built to accommodate families, so students coming with their families usually have to make alternate arrangements.
Research Quality
MOST of the professors I have met in HK are highly accomplished contributors to their fields. They are conference chairpersons, journal editor-in-chiefs , senior editors , and society fellows.  As a PhD student in Information Systems, I've taken classes with senior editors of the top journals in the information systems discipline (MISQ, ISR) and have had the opportunity to meet the Editor-in-Chief of these journals whilst they were visiting at CityU. HK universities constantly attract the collaboration and attention of renowned leaders in academia and is (or has been) home to a several nobel laureates. A very important consequence of this is that you get the opportunity to work with professors who can publish at top ranking journals and can guide/train you to such high level of excellence.  The upside of this is that students have an enabling environment to work on high quality research portfolios and receive guidance in publishing great quality papers. A downside might be that the expectations of hard work , and rigor may be too much for some students to handle at first.
Extra Curriculars
Hong Kong definitely has a rich culture and loads of interesting places that will keep you engaged throughout your study period. Most universities have fully equipped sports centers that students can take advantage of .. and Hiking seems to be a much appreciated past time in Hong Kong. There are numerous hiking trails . And when you conquer all of that, there other Asian countries close enough for a quick weekend trip. Taiwan, Macau, Vietnam, Cambodia, Mainland China, Malaysia, Singapore etc
There's an awesome post on 31 reasons to live in Hong Kong, check it out.
Options After Graduation
To a large extent, this is entirely up to you. Many international students chose to go back to their home countries -- especially in cases where they already have employment (lecturers at a university). Some others explore post doctoral opportunities in other continents (Europe, US, Australia, Canada etc) as they desire. More importantly,  Hong Kong has an excellent visa arrangement  which allows international (non-local) students work in Hong Kong after graduation. If you apply for this visa within 6 months of graduating, you do not need a valid job offer before obtaining a work visa. However, if you apply for same after 6 months, you will need a valid job offer before the visa is issued. You can learn more about this visa arrangement -- it is called the Immigration Arrangements for Non-local Graduates (IANG).
Final Notes.
Views expressed in this article are mine and not representative of my university. Feel free to seek clarification or ask questions on topics not covered in the comment sections below. Considering studying in HK ? I do encourage you to go ahead and apply (if you havent), wishing you lots of success!
Interested in more articles like this? Subscribe to get a
monthly
roundup of new posts and other interesting ideas at the intersection of Applied AI and HCI.